>>>>>>>>>>>>>>>>>>>>>>>>>>>>>>>>>>>>>>>>>>>>>>>>>> >>>>>>>>>>>>
PRE-ORDER
Out Of Control -
Tiger Wilson, A'Jaleigh at
TRAXSOURCE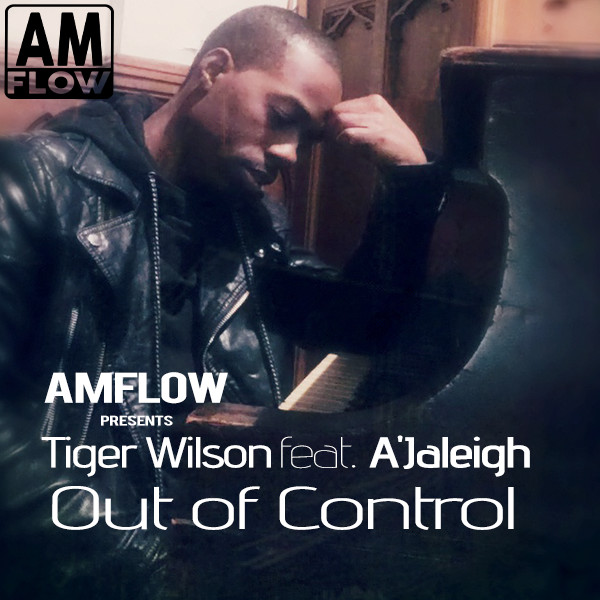 Out of Control Vocal Mix
Amflow/Tiger Wilson
Written by Tiger Wilson for Ms. Wilson Older Boy/SESAC
Performed by Tiger Wilson and A'Jaleigh
Produced, Mixed and Arranged by Adam Rios and Mark Lewis (amflow)
Mastered at Music n Soul by Michele Papa.
Out of control Instrumental
Amflow/Tiger Wilson
Written by Tiger Wilson for Ms. Wilson Older Boy/SESAC
Performed by Tiger Wilson & A'Jaleigh
Produced, Mixed and Arranged by Adam Rios & Mark Lewis (amflow)
Mastered at Music & Soul by Michele Papa
Tiger entered his backroom studio with singer and close friend A'jaleigh to write
and sing a duet titled Out of control. Later, what was perceived to be a RnB love song
had an infectious chorus in-which Mark Lewis & Adam Rios preceded to lay a banging
dance floor groove down to Tiger & A'Jaleigh's vocals. The hypnotic groove compliments
Tiger & A'Jaleigh's powerful lyrics which will spin you out of control.
The musicianship within this package will have any audience singing and grooving for
years to come. This track has been well received and been in rotation at
Mark's monthly Flow Party at Club Elevation NJ
Adam Rios (ascap)
Mark Lewis (BMI)
Tiger Wilson (SESAC)